Collaborative Opportunities
OEMs can partner with COMMERCIAL TRUCK Trader to create unique engagement strategies designed to drive Make/Model sales.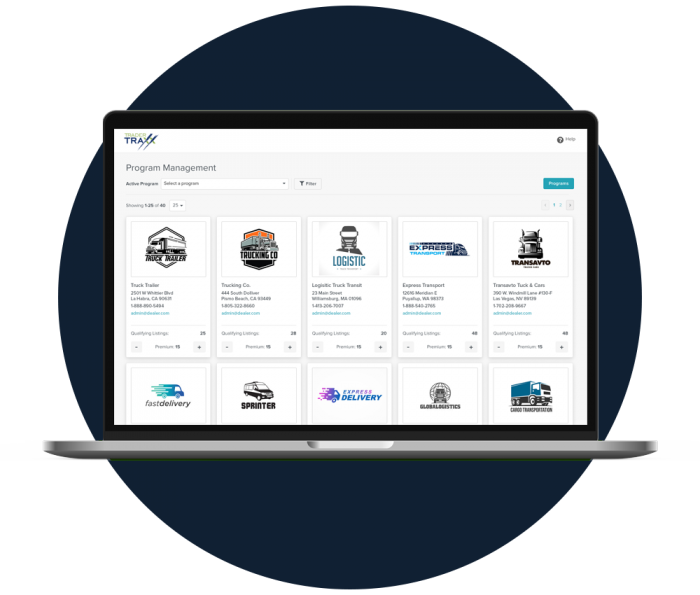 Drive Additional Make/Model Views with Ad Enhancement Campaigns
Have a specific make/model you want to move more of? With Ad Enhancement Campaigns, you have control and flexibility over the enhancement status of dealer listings featuring your make/models. With the Sponsor Management tool in TraderTraxx, you can allocate Premium and Featured Ads in real-time.
Premium Placement Ads are designed to maximize the number of buyers who see your make/models by rendering dealer inventory at the top of the organic search results, and highlighting your listings across all devices with a "Premium" flag and photo rotation.
9.6X
Premium Ads drive 9.6X the number of search results impressions than standard ads.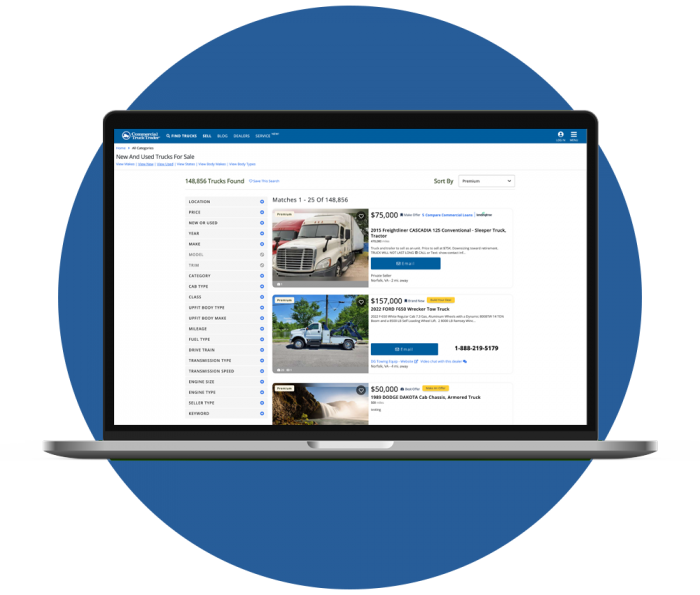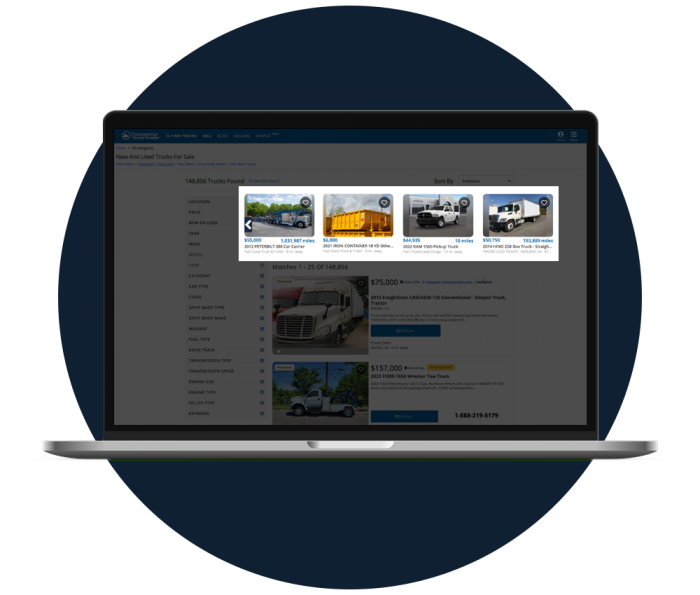 Featured Ads appear in a scrolling carousel on the Homepage as well as at the top of the buyers' Search Results page on all platforms. These prominent placements give your make/models the first impression on buyers, helping to generate leads dealers, moving more make/models.
5.2X
Featured Ads drive 5.2X the number of search results impressions than standard ads.
Capitalize on Your Website traffic (Coming Soon)
Leverage the search functionality of Commercial Truck Trader on your site to drive in-market, down-funnel buyers to live listings from your dealers, resulting in significantly higher conversion rates. Our teams will customize the listings to match your site branding, allowing users to seamlessly search and discover inventory from dealers across the country directly from your website.