Advertising your brand on Commercial Truck Trader gives you access to a massive network of in-market shoppers at all stages of their buying journey.
2.5 Million
Average Monthly Visits1
42%
of visitors earn an annual HHI of >$75,0002
64%
of visitors have no children under 18 in the home2
Commercial Truck Trader connects with shoppers at all stages of the buying funnel directly in their inbox. Whether they have recently submitted a lead on our site, or have signed up for helpful tips and commercial truck resources, these consumers are actively interested in our emails, and our lists are cleaned often to ensure the highest level of engagement for your brand.
Reach our entire list of consumers with a custom, co-branded message. Promote an upcoming event, showcase new models, or extend the reach of your campaign.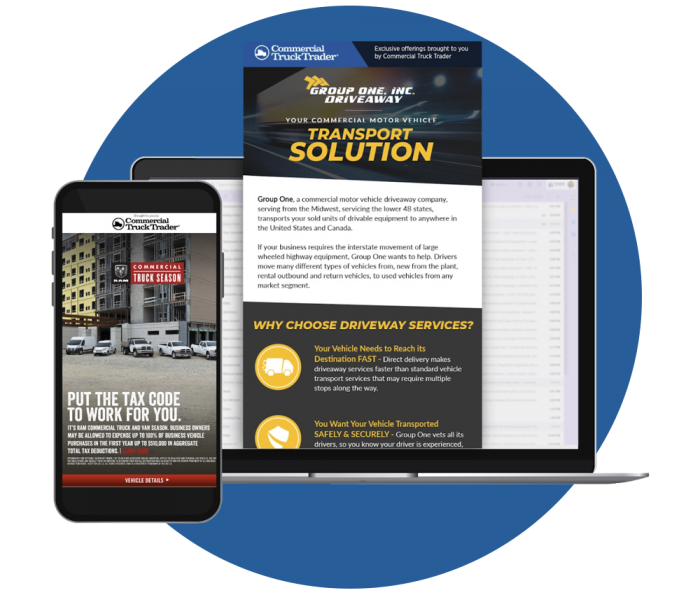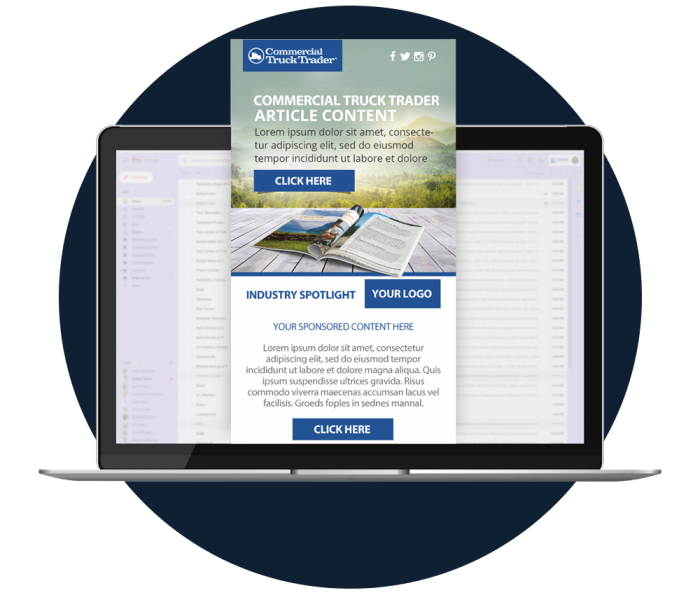 Reach a highly-targeted audience of in-market consumers with your custom email message based on their search and viewing activity on our site.
Other Email OpportunitIes Include
Collaborative Content Opportunites
Commercial Truck Trader's team of writers are consistently creating relevant and engaging content that inspires current or future Commercial Truck owners to get the most out of their unit and lifestyle. As the manufacturer of their next major investment, this is the perfect opportunity for you to position your brand as the thought leader in the space.
Put your content in front of an engaged audience of buyers and enthusiasts with a guest post on one of our blogs. You can provide the content, or partner with our team of writers to help produce. As a courtesy, you'll also receive a placement in the consumer newsletter and organic promotion on our social accounts.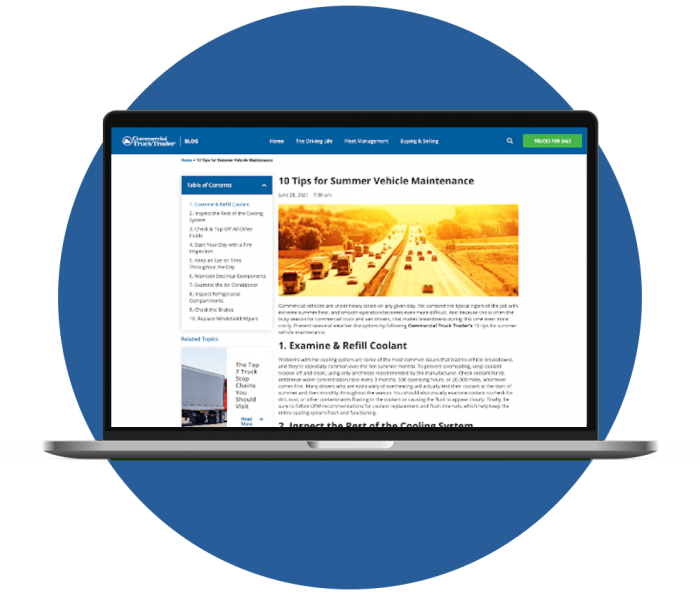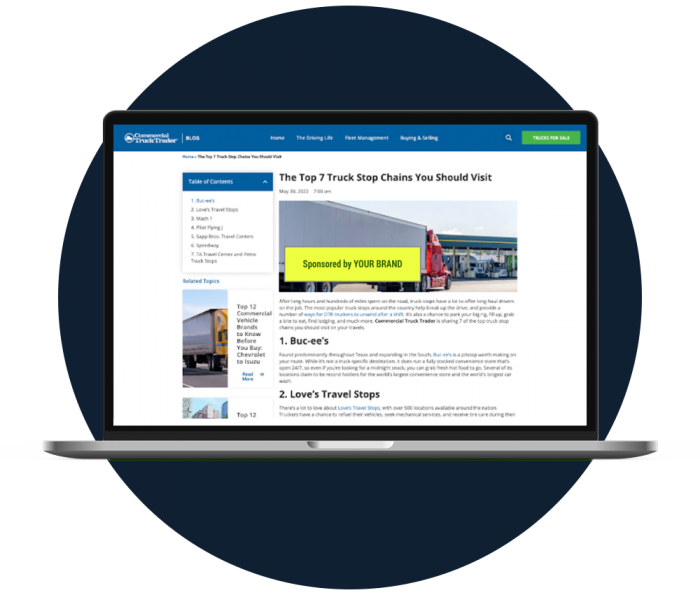 Our readers are hungry for fresh, relevant, and timely information. Leave your mark and sponsor our content that is relevant to your business – including your logo, company boilerplate, and a link back to your website. To push a little more traffic your way, we'll also include your sponsored article in our consumer newsletter.
Interested in LEarning More About What Commercial Truck Trader Can Offer?