Gain a Competitive Edge In Your Dealership with Digital Marketing Strategies from Commercial Truck Trader.
Inform Your Digital Strategy With Tips From Commercial Truck Trader's In-House Digital Marketing Experts.
Consumer Trends Report: Demographics, Shopping Behaviors, and Purchase Journeys of Work Truck Buyers

As the truck market has evolved over the past few years, so have the preferences and habits of consumers. It's essential for dealers to keep up with the trends that shape these behaviors. Commercial Truck Trader's 2023 Consumer Trends Report provides key data and insights to help you understand the current state of the market. This report is a comprehensive analysis of demographics, buying behavior, and the buying journey gathered from our consumer site activity and real buyer feedback. Download the 2023 report to get the latest data and insights about today's buyers.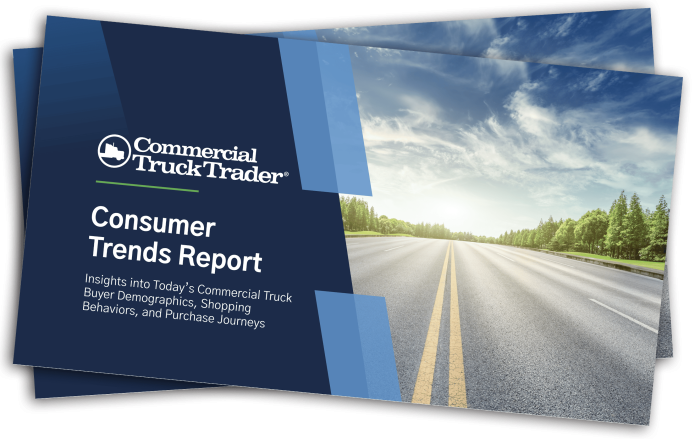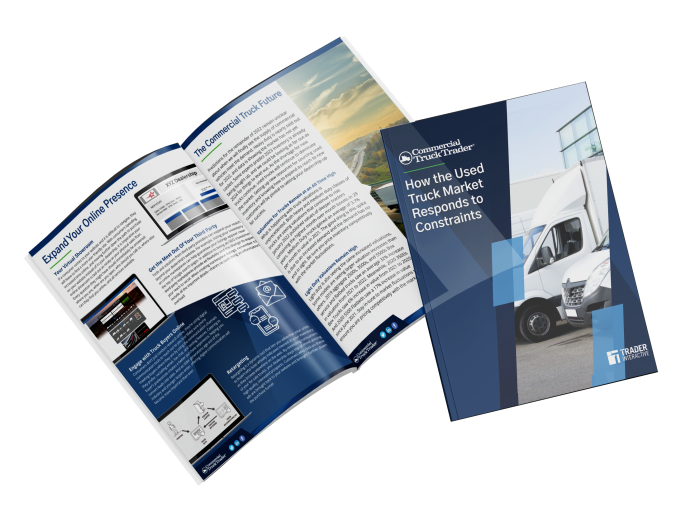 How the Used Truck Market Responds to Constraints

With today's inventory shortages and increased demand in the commercial truck industry, there is a lot more uncertainty and fluctuations around pricing. Taking the time to understand the data around the vehicles you are selling will help you accurately price units, find new ways to source inventory, and turn your listings into sales with proper merchandising. Download the webinar guide today to learn more.