Double the MArketplaceS for More Exposure Than Ever
NextTruck and Commercial Truck Trader are now offering a bundled opportunity where you can list your inventory on both marketplaces under one bundled package.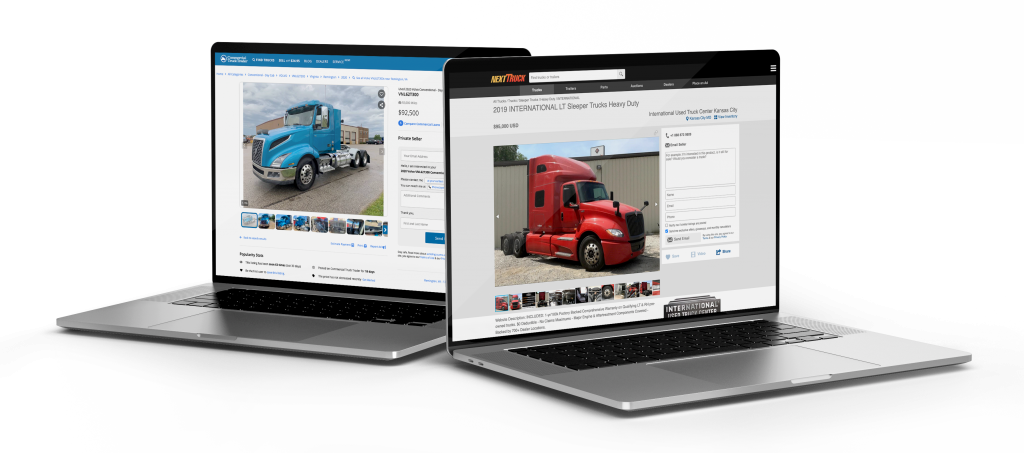 Take advantage of a combined audience of 1.5 Million monthly in-market consumers
Gain access to first-in-class tools such as TraderTraxx, an innovative platform for managing inventory, leads, reporting, dealer profile, user settings and more – all in one location.
Dual-Site Listings 

TraderTraxx Access

Lead Manager – Assign, Track, & Manage Leads

Lead Enrichment – Exclusive, Pre-Lead Insights to Tailor Sales Conversations

Premium & Featured Ads*

Digital Retailing – Three Engagement Tools that Modernize Your Sales Process*

Photo Action Ads*
*Applies to Certain Packages
DON'T WAIT TO TAKE ADVANTAGE OF DUAL LISTINGS, EXTENDED REACH, AND MORE LEAD POTENTIAL – THERE'S NO TIME TO WASTE.