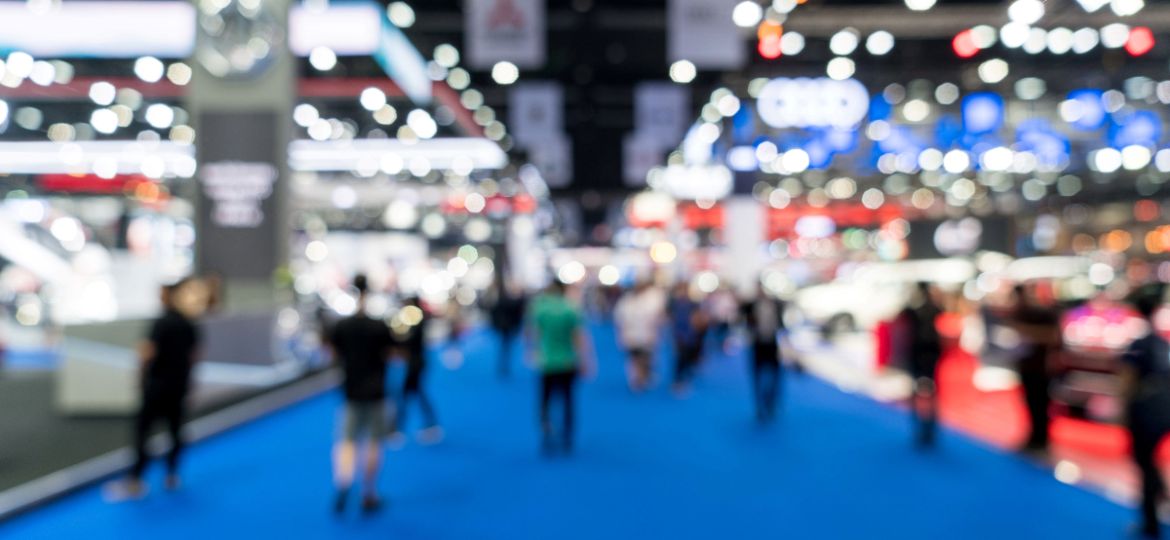 As the trade show season gains momentum, it presents a golden opportunity for dealers to forge fresh connections and enhance their brand recognition. To help you make the most of your trade show participation, Commercial Truck Trader is sharing 6 expert tips to help elevate your experience. Whether you're a trade show novice or a seasoned attendee, we've got you covered with all the essential guidance you need for success at these events.
1.  Develop a Strategic Game Plan
Once your spot at a trade show is secured, it's time to put your strategy into action. Ensure all your marketing materials are meticulously prepared in advance, including comprehensive catalogs featuring unit pricing, business cards, and more. Don't underestimate the significance of establishing a budget and defining measurable goals, such as targeting a specific quantity of leads.
2. Craft an Engaging Booth
To distinguish yourself amidst the multitude of exhibitors, you must have a visually captivating booth that captures the attention of attendees. Ensure that your display is not only visually appealing but also user-friendly for exploration. Staff your booth with knowledgeable personnel who can engage with potential customers and address their inquiries. Additionally, invest in top-quality branding materials, including an ample supply of brochures and flyers, to leave a lasting impression.
3. Offer Show Promotions
To drive traffic to your booth, entice attendees with compelling promotions. Consider hosting a raffle or offering branded promotional items as giveaways. Don't forget to leverage the power of social media to keep the conversation alive even after the event concludes – announce the winners of your promotions and maintain engagement with your audience.
4. Expand Your Professional Network
Organizational networking is a pivotal element in optimizing your trade show experience. Seize the opportunity to meet and connect with as many new individuals as possible, exchanging business cards along the way. Extend your networking efforts beyond attendees to include any relevant organizations in attendance. These connections may prove invaluable in the future.
5. Personalize Your Post-Show Outreach
After the trade show comes to an end, it's crucial to stay in touch with the individuals you've met. Utilize both social media platforms and a more personal approach, such as sending thank-you notes or emails, to continue the dialogue. Ensure you address any questions or topics discussed during the event. Nurturing these ongoing connections is the key to long-term success.
6.  Assess Your Progress
Keep a comprehensive record of your achievements and outcomes from the trade show. Document the number of leads generated, sales closed, and customers contacted. Identify areas that can be improved upon for future shows. Monitoring your performance enables you to gauge the event's effectiveness and make necessary adjustments for even more impressive results in the future.
At trade shows, the ability to engage with prospects and cultivate meaningful conversations is paramount. Concentrate on introducing yourself and your business, forging connections that will expand your dealership's reach. By prioritizing meaningful interactions and adhering to these strategic tips, you'll establish the right connections and extract maximum value from every trade show.
For further marketing insights and valuable resources, don't forget to explore our blog at https://truckmediakit.com/blog/ .