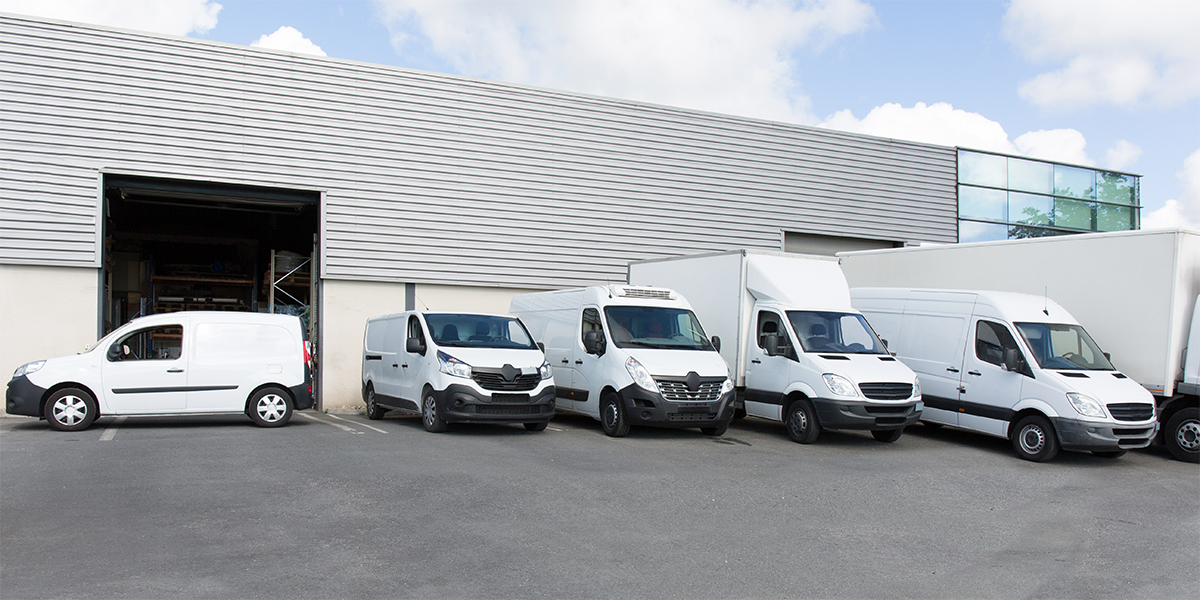 When it's time to create inventory listings for trucks or vans, be sure to take pictures of the vehicles to include in your listings. Photos are an important part of selling a commercial vehicle since images can catch shoppers' attention and convince them to make a purchase. On Commercial Truck Trader, listings with pictures generate 2.9X higher search result impressions, 5.1X higher click-through rates, and 14.9X higher vehicle detail page-views than listings without photos.
Here are our 10 tips for taking vehicle pictures for your inventory listings:
1. Upload Real Pictures of the Vehicle
It may be true that the photos you take of the truck or van may not look as good as professional stock images you can find on the OEM website or elsewhere online. However, shoppers looking to buy the unit will be wary of dealers misrepresenting the condition of the vehicle. Demonstrate your credibility by taking real, detailed pictures of the actual vehicle.
2. Take High Quality Photos
Still holding onto that perfectly functioning flip phone from 2005 for calls and texts? Good for you. However, you may need a technology upgrade for pictures. Grab a digital camera or a coworker's smartphone to capture clear images of the truck or van.
3. Take Many Pictures
Pictures connect with people automatically, serving as powerful tools of persuasion. That's why you'll want to add lots and lots of pictures to your listing. Your best sales pitch might not be the written description, but all the photos of the vehicle and its relevant parts.
4. Use Natural Light
No one looks their best under the fluorescent lights of a garage, and neither does your truck or van. Instead, snap photos for the listing on a bright, sunny day. When taking advantage of that natural lighting, remember to watch out for shadows from nearby trees or buildings.
5. Check the Background & Surroundings
A buyer's focus should be on the commercial vehicle, and not on a passing coworker or funny street sign in the image background. Avoid unhelpful distractions by clearing the area before a photoshoot and scanning the space to make sure nothing unwanted will show up in the picture.
6. Show Multiple Angles
It's good to upload lots of pictures of the truck or van, but try to avoid repeating specific views. Various image angles should include: 
the front

each side

the back

the corners 

the top

the engine

the undercarriage
7. Use Wide Shots for the Body, Close-Ups for Parts
Buyers will be interested in the unit as a whole, as well as specific parts. Capture wide shots of the entire vehicle from a distance, then move closer to take detailed pictures of relevant components. Parts that deserve close-up shots include the engine, undercarriage, wheels, upfits, and the VIN.
8. Demonstrate the Vehicle in Action
People who buy commercial vehicles want to put them to work. Pictures can prove that your truck or van is in working order. Take photos of the vehicle in action, whether it's a dump truck dumping its load, a cherry picker with the bucket fully extended, or a tow truck towing a car.
9. Show the Interior and Exterior
The comforts of the vehicle interior are just as important as the shiny truck or van exterior. After all, the cab is where a buyer will spend most of their time. Capture images of the driver and passenger seats, dashboard, steering wheel, pedals, mirrors, windshield, and living/sleeping area if relevant.
10. Show Any Damage
It's important to avoid misrepresenting the commercial vehicle you are listing, especially if your dealership sells pre-owned inventory that has been previously used. Demonstrate your honesty by including photos of any scratch, dent, or other damage, as well mentioning that damage in the listing's description section.
Bonus Tip: Add Videos Too!
Just like pictures, videos are powerful and persuasive advertising tools. If you are already snapping photos, go ahead and record some videos too. You can record a simple walk around video or even a demonstration of the truck or van in action.
Conclusion: Listings with photos have more buyers looking at them, clicking to view additional information, and contacting dealers to pursue a purchase. If you're ready to snap some photos and sell your truck or van, we encourage you to list your vehicle on Commercial Truck Trader's nationwide online marketplace.