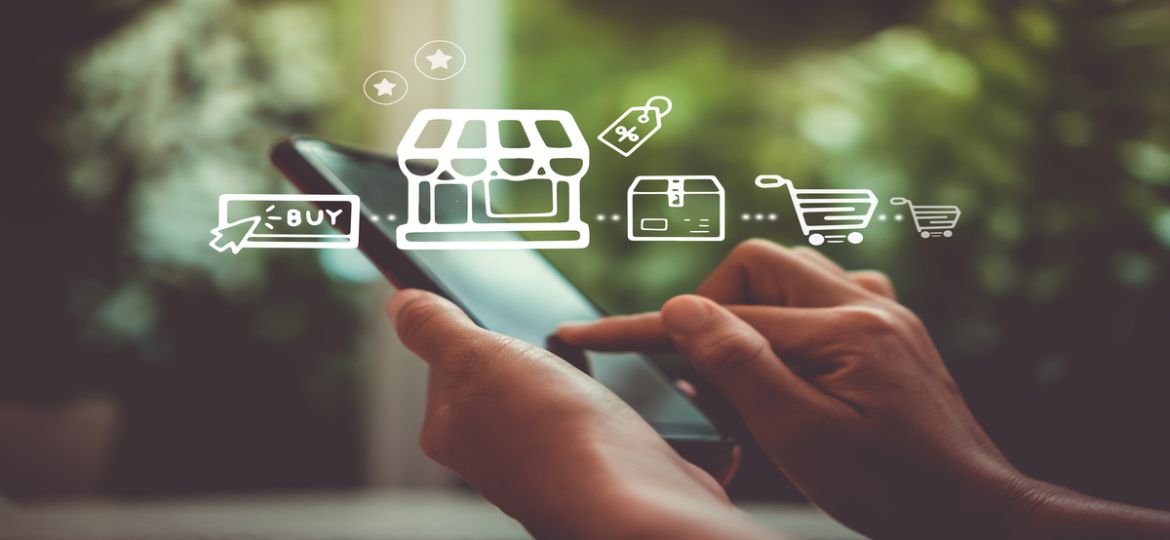 In today's digital-driven market, it is essential for dealerships to create a strong presence to capture consumer attention and ultimately convert them into sales. Consumers now spend days and even months researching their next purchase and consulting numerous touchpoints on their purchase journey. This makes it more important than ever that your dealership remains top-of-mind during this process. To help you successfully attract and engage with customers online, and ultimately generate revenue, Commercial Truck Trader has created this 6 step guide to Achieving Digital Sales Success.
Commence at the Zero Moment of Truth
Zero Moment of Truth marks the initial instance when a consumer accesses their device to start the purchase process. At this point, the consumer acknowledges their need or desire to purchase at your dealership. It is imperative to offer transparent information, addressing potential questions even before they arise. The ultimate objective is to provide value, nurturing relationships through effective messaging, comprehensive information, and swift responsiveness.
2. Craft Listings for Optimal Impact (P.A.I.D. approach)
Your listings must be optimized with plenty of information and rich SEO to capture the attention of potential buyers. Ensure transparency, leaving no room for unanswered questions that might divert consumers elsewhere. Employ the P.A.I.D. acronym:
 P: Clearly state the precise price of your listings.
 A: Incorporate relevant keywords to get your listings higher up in search results and boost your online appearance.
 I: Enrich your listings with a minimum of 25 images, along with videos.
 D: Write detailed descriptions to vividly illustrate the features of the unit.
3. Foster Digital Engagement
Leverage online tools to facilitate interactive engagement, elevating the consumer experience. Beyond static images, integrate walkaround videos of your trucks. Videos enhance engagement, fostering trust and rapport. Share these videos on your listings and across social media platforms. Actively interact with your social media audience, encouraging requests for specific demonstrations or units they wish to see. The online sphere offers the potential for personalization similar to an in-person dealership encounter.
4. Cultivate Accessibility
Cater to your audience's preferences by being available through chat, text, email, and phone calls. In a recent survey of our site visitors, 40% of respondents listed email as their preferred method of communicating with dealers. Quick responses are pivotal – a chat or text query demands near-instantaneous attention, while email inquiries warrant a response within a few hours. Timely communication forms the bedrock of successful digital transactions.
5. Nurture Your Leads
The journey doesn't conclude upon receiving a consumer lead, especially online. Tracking and being attentive during the customer purchase journey is critical. Promptly respond to leads to sustain their interest. Display professionalism and helpfulness, prioritizing consumer needs over immediate sales. Initiate dialogue to gather comprehensive insights into their preferences, financial considerations, and potential trade-ins. This enables tailored solutions from the outset.
6. Exceed Customer Expectations
Adopt a consumer-centric perspective. Understand their potential hesitancy in buying units they can't physically examine. Mitigate this concern with comprehensive information, images, and videos that replicate an on-site experience. When they are ready to purchase, extend delivery options to eliminate the need for them to travel. For casual browsers, maintain engagement by retargeting them with ads of their preferred units, rekindling their interest. This approach will also be helpful in boosting customer retention. 
Digital sales are an enduring facet of the marketplace, demanding adaptive strategies from your dealership. Keep this comprehensive guide accessible, ensuring your dealership remains in the best position for continued success.
Want more selling tips and tricks? Check out our dealer blog.