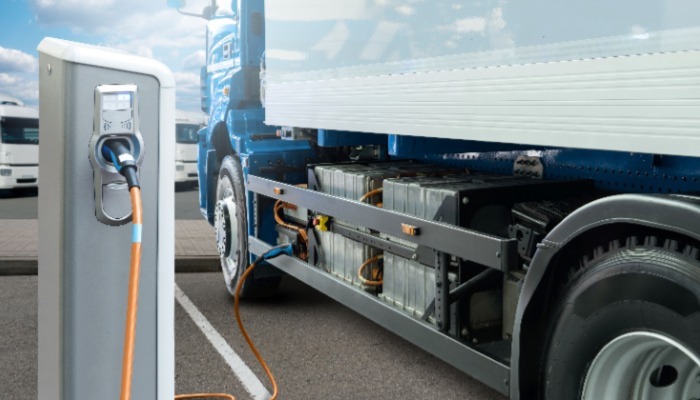 Electric vehicles have become increasingly available across industries in recent years, and consumers have certainly noticed. In fact, 38% of Commercial Truck Trader consumers stated that they believe electric models will be the way of the future. If you want to learn more about consumer sentiments towards electric work trucks, Commercial Truck Trader has you covered. We recently surveyed our audience to understand how today's truck buyer feels about the shift to electric. Here are their current feelings.               
1. Consumers Are Interested in Future EV Purchases
Electric commercial trucks are a relatively new concept in the industry, and there is a growing number of consumers who are on their way to making a purchase in the coming years. In the survey, 13% of consumers stated that they are considering an EV purchase in the future and 9% have already decided on an EV purchase within the 5 years. Though some consumers are hesitant to explore electric options immediately, they have not been deterred.

2. Truck Buyers See the Benefits in Electric Trucks

Eliminating the need to purchase fuel is one of the most cited benefits of going electric, among manufacturers and buyers alike. In fact, 44% of the buyers who are interested in purchasing an electric truck were initially interested because of the potential to cut costs on gas. Fleet managers could certainly benefit from reducing fuel costs for their business. If you're a seller, make sure to mention this as a main selling point when steering customers to the EV models on your lot.
3. EV Range and Battery Life is a Major Concern Among Consumers
While there are a few obvious benefits consumers gain with electric trucks, there are a few factors that have negatively impacted their views on the vehicles. One significant factor we identified in the survey was low battery life and range, with 57% of consumers considering it to be a drawback of electric trucks. With long-distance driving and strict schedules being one of the main requirements of the commercial driving field, it makes sense that battery life and range would be a concern for consumers. To reach the appropriate audience for EVs, consider targeting more short-term drivers, such as delivery van drivers or those who work at construction sites. 
 4. Buyers Are Also Concerned About Charging Their Truck
Consumers also had a concern with being able to adequately charge an electric truck, similar to their hesitancy about range and battery life. In fact, 45% of buyers stated that finding a charging station is their biggest drawback of purchasing an electric vehicle.  However, recent legislation and government funding has allowed for more EV supporting infrastructure to be built in various parts of the country. When speaking with your buyers about EVs, make sure to do your research about local and national options for charging.
5. Buyers Look to Their Peers For Influence
With electric vehicles being new on the market, it would be beneficial for buyers to hear about the positive experiences other commercial drivers have had with their models. In our survey, 19% of buyers stated that hearing testimonials from current electric commercial vehicles owners would help them to change their mind about buying an eclectic model.  Ensure you are following up with any buyers who have purchased an electric truck from your dealership and include their response in the customer testimonial section of your website.
If you're a dealer who sells, or plans to sell, electric trucks, it's important to keep educating your consumers of the benefits they could gain by purchasing a model and the options available. Keep the above survey results in mind when having conversations with your buyers, so your dealership can support the growing interest in electric over the next few years.
Want more tips and insights on selling commercial trucks? Check out our blog at Truckmediakit.com.